Windows Application


Multiple pre-defined contests


New contests can be defined by user manually or with the new contest wizard


For you SDR fans it interfaces with PowerSDR/IF emulating HD


Merge multiple Cabrilo files into one.


CAT interface can control up to seven rigs with different addresses and eight rigs via comm ports


CAT Rig functions can be defined by user


ASCII/HEX monitor for setting up CAT Rig.


Control up to 16 external devices with the parallel control window.


Packet window to TNC and packet cluster or use Telnet via the Web.


2 Telnet windows, One for normal cluster and one for CW Skimmer.


Digital modes can get the audio from VAC


Integrates easily with CW Skimmer via virtual com port so both can control the rig at the same time


Supports Voice Synthesis. interfaces with the ReadPlease Plus voice synthesis program or 32 bit version comes with TTS engine.


Supports Voice Keying using sound card


Supports CW Keying using the parallel or serial port interfaced to your transceiver (Virtual serial ports via the USB port are supported). Paddle support also available.


Supports many data modes such as RTTY, BPSK, MFSK, FSK etc. User defined interface works with programs like MMTTY, HamScope, Digipan etc.It will most likely work with your favorite software. 32 bit version supports many digital modes including SSTV


Digital interface does a call lookup on all calls and displays a drop down of un-worked stations. Simply click on a call in the drop down to work him.


Contest practice mode lets you practice just about any contest as if it were a real contest.


Simulated pileup when in the CW contest practice mode.


Net Control Mode


Visually impaired support including zoom screens and voice recognition


CW keying using keyboard or function keys or winkey.


Sprint Mode (automatically switches back and forth between Run and S&P mode)


Read files and send practice CW


DX Spotting using packet cluster via TNC or Telnet


Works with W6ELProp to predict communications with spots


Supports Cabrillo file format


Print log, dupe sheets, and multiple reports such as (DXCC, WAS, WACOUNTY, IOTA etc)


Interface with QRZ.com using XML call lookup on the fly.

Export ADIF file


Supports Winkeyer and SO2R


Partial Call lookup on the fly


Change CW speed within function call. Each word could be sent at a different speed automatically


Short wave listening data base


Band maps for each band can be displayed all at once


Short wave scan mode


Auto start applications. Applications such as CW Skimmer can start automatically when you start AIO


Memory scan mode with stop scan audio detection


Streaming Radio and Video

Automatic ADIF import feature can be used to automatically display stats from other software such as N1MM

Interfaces nicely with rigs like the FT-857. Remembers repeater offset and sub audible tones


Point and click bearing, grid, longitude, latitude, and distance calculator


Graphic display of contacts on world, and US maps


Graphic display of grid, zone contacts on US map


Graphic display of DX Spots on world map


Automatically tunes your rig to the correct frequency, turns your antenna, selects the correct beverage antenna, and enters the call in the log when you click on a spot on one of the graphic displays.


Track QSL cards that have been sent and received. Or import/export QSL info from EQSL.com


Print QSL labels.


Search and pounce made easy.
NOTE: The demos show that entry is directly into the log however the program has been changed so there is now a seperate moveable entry screen as shown above.










AIO Now works with PowerSDR/IF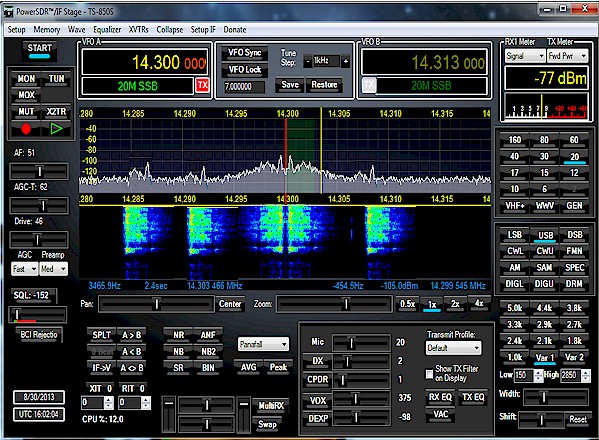 Contests that are presently in AIO:

10 Meter NRAU Activity (NAC)
1010 QSO Party
15-Meter SSTV Dash Contest
50MHz Open Cumulative Contest
AGB New Year Snowball Contest
AGB-PARTY Contest
AGCW Activity Week
AGCW Happy New Year Contest
AGCW QRP/QRP Party
AGCW Straight Key Party
Alabama QSO Party
Alabama QSO Party (Non AL)
Alaska QSO Party
Alaska QSO Party (Non AK)
Alexander Popov Youth Cup
All Asia SSB
All Austrian 160 m Contest
ANARTS WW RTTY Contest
Anatolian WW RTTY Contest
ARI Int DX Contest
Arizona QSO Party
Arizona QSO Party (Non AZ)
Arkansas QSO Party
Arkansas QSO Party (Non AR)
Arktika Cup Digital
ARRL 160 Meter Contest
ARRL DX Contest (DX)
ARRL DX Contest DX (Non DX)
ARRL EME Contest
ARRL Field Day
ARRL November Sweepstakes
ARRL Rookie Roundup
ARRL RTTY Round-Up Contest
ARRL School Club Roundup
ARRL September VHF QSO Party
ARRL Straight Key Night
ARRL Ten Meter Contest
ARS Spartan Sprint
ASIA-PACIFIC Sprint Contest
AWA AM QSO Party
AWA Bruce Kelly QSO Party
AWA Linc Cundall Memorial CW
BALTIC Contest
BARTG HF RTTY Contest
BARTG HF RTTY Sprint Contest
BDM RTTY WW Contest
Black Sea Cup International
British Columbia QP (Non BC)
British Columbia QSO Party
California QSO Party
California QSO Party (Non CA)
CIS DX Contest
Classic Exchange
Colorado QSO Party
Colorado QSO Party (Non CO)
County Hunters CW Contest
CQ 160 Meter Contest
CQ DX Marathon
CQ World Wide DX Contest
CQ World-Wide VHF Contest
CQ WPX Contest
CQ WWDX RTTY
CQ-M International DX Contest
CQ-WE Contest
CQ/RJ World-Wide RTTY DX
CQC Great CO Snowshoe Run
CQMMDX
Croatian CW Contest (9ACW)
CW/RTTY/SSB Sprint
CWOPS CW Open
CWOPS MINI-CWT Test
CWT
CZ-EPC
CZEBRIS Contest
DARC 10 m Digital Contest
DARC 10m-Contest
DARC HF-HELL Contest
DARC Int HF SSTV Contest
Delaware QSO Party
Delaware QSO Party (Non DE)
DICG SSTV Contest
Digital Pentathlon
DL-DX RTTY Contest
DMC RTTY Contest
DSW Contest
DSW Contest HF
DSW Contest VHF
EA PSK63 Contest
EA RTTY Contest
ECWARC Activity Weekend
EPC PSK63 QSO Party
EPC WW DX Contest
EU PSK DX Contest
EU Sprint
EUCW Fraternizing CW
F9AA Cup Contest
Field-Hell Club Sprint
FIRAC HF Contest
FISTS Ladder Activity
FISTS Sprint
Florida QSO Party
Florida QSO Party (Non FL)
FRACAP Contest
G3ZQS Memorial SK (Non Mbr)
G3ZQS Memorial Straight Key
GACW CW DX Contest
Generic Log
Georgia QSO Party
Georgia QSO Party (Non GA)
GTC CW Cup
HA - HAPPY NEW YEAR Contest
HA-QRP Contest
Hawaii QSO Party
Hawaii QSO Party (Non HI)
HELL-Contest by DARC HF
High Speed Club CW Contest
Holyland DX Contest
HOT Party
http://arlhs.com/LCL-2014.html
Hungarian DX Contest
Hunting Lions in the Air
IARU HF World Championship
IARU REGION ONE FD
Idaho QSO Party
Idaho QSO Party (Non ID)
Illinois QSO Party
Illinois QSO Party (Non IL)
Indiana QSO Party
Indiana QSO Party (Non IA)
INORC Contest
International Naval Contest
IOTA SWL Contest
Iowa QSO Party
Iowa QSO Party (Non IA)
IPA Radio Club Contest
IRTS HF Counties
IRTS HF Counties (Non EI/GI)
IRTS HF Field Day
Japan Int DX Contest
JARTS WW RTTY Contest
JASTA SSTV
Kansas QSO Party
Kansas QSO Party (Non KS)
KCJ Contest (JA)
KCJ Contest (Non JA)
Kentucky QSO Party
Kentucky QSO Party (Non KY)
Kids Day
King of Spain Contest
Lighthouse Christmas Lights QP
Louisiana QSO Party
Louisiana QSO Party (Non LA)
LQP - Locust QSO Party
LZ DX Contest
LZ Open SES
Main QSO Party
Manchester Mineira CW
MARAC County Hunters CW
Marconi Memorial HF
Maryland/DC QP (Non MDC)
Maryland/DC QSO Party
MDXA PSK-31 DeathMatch
Mexico Intl RTTY Contest
Michigan QRP Club
Michigan QSO Party
Michigan QSO Party (Non MI)
Midwinter Contest
Minnesota QSO Party
Minnesota QSO Party (Non MN)
Mississippi QSO Party
Mississippi QSO Party (Non MS)
Missouri QSO Party
Missouri QSO Party (Non MO)
Montana QSO Party
Montana QSO Party (Non MT)
Moon Contest
NAC 50 Mhz (NAC)
NACWSprint
NAQCC Straight Key Sprint
NCCCSprint
Nebraska QSO Party
Nebraska QSO Party (Non NE)
Net Control
Nevada QSO Party
Nevada QSO Party (Non NV)
New England QSO Party
New England QSO Party (Non NE)
New Hampshire QSO P (Non NH)
New Hampshire QSO Party
New Jersey QSO Party
New Jersey QSO Party (Non NJ)
New Mexico QSO Party
New Mexico QSO Party (Non NM)
New York QSO Party
New York QSO Party (Non NY)
North American Collegiate ARCC
North American QSO Party
North American Sprint SSB
North Dakota QSO P (Non ND)
North Dakota QSO Party
NRAU-Baltic Contest
NSARA Contest
NVIS
O-QRP-Contest
Oceania DX Contest
Ohio QSO Party
Ohio QSO Party (Non OH)
Ohio State Parks
OK DX RTTY
OK1WC Memorial Activity
Oklahoma QSO Party
Oklahoma QSO Party (Non OK)
Old New Year Contest
ON Contest
ON5ME-EUCW 160 M CW PARTY
Ontario QSO Party
Ontario QSO Party (Non ON)
Original QRP Contest
Pennsylvania QP (Non PA)
Pennsylvania QSO Party
PGA Test
PGA-DIGI
PODXS 070 Club Valentine Sp
PODXS 070 Clup PSKFest
Portugal Day Contest
QRP ARCI Fall CW QSO Party
QRP ARCI New Year's Sprint
QRP ARCI Top Band Sprint
QRP ARCI Winter Fireside SSB
QRP Fox Hunt
QTC-Japan SSTV Contest
Quick PSK63 Contest
RAC Canada Day Contest
RAC Canada Winter Contest
RAEM Contest
RCWC 4 Season Contest
RCWC Mini Test
RDA Contest
RDA Contest (In Russia)
REF Contest
RSGB 1.8 MHz CW Contest
RSGB IOTA Contest
RSGB SSB Field Day
Run For The Bacon QRP Contest
Russian 160 Meter Contest
Russian RADIO RTTY WW (Non UA)
Russian RADIO RTTY WW Contest
Russian RTTY WW Contest
SARL HF Contest CW
SARL HF Contest SSB
SARTG New Year RTTY Contest
SARTG WW RTTY Contest
SCAG Straight Key Day
Scandinavian Activity (Non Sc)
Scandinavian Activity Contest
SCC RTTY Championship
SEANET
SEANET WORLDWIDE
SKCC Weekend Sprint
SL Contest
South Carolina QSO P (Non SC)
South Carolina QSO Party
South Dakota QSO P (Non SD)
South Dakota QSO Party
SP CW Contest
SPAR Winter Field Day
SPDX RTTY
SRR Cup Digital
SSA 10 m Aktivitetstest
SSA Manadstest
Stew Perry Topband Distance
TARA Grid Dip
TARA PSK31 Rumble
TARA RTTY Mêlée
Tara Skirmish Digital Prefix
Ten-Meter RTTY Contest
Tennessee QSO Party
Tennessee QSO Party (Non TN)
TEXAS QSO Party
TEXAS QSO Party (Non TX)
The Makrothen Contest
The PSK31 Rumble
TOEC WW GRID Contest
TOPS Activity Contest 3.5 CW
TRC DX Contest
Triathlon RTTY-SSB-CW Contest
U.S. Counties QSO Party
UBA DX Contest
UBA Low Band Winter-C (ON)
UBA Low Band Winter-Contest
UBA PSK63 Prefix
UCWC Contest
UFT HF CW Contest
UFT YL CW
UK DX RTTY CONTEST
UKDXC BPSK63 Contest
UKEICC 80 Meter Contest
Ukrainian DX Contest
Ukrainian DX DIGI Contest
UKSMG Anual Winter Marathon
Vermont QSO Party
Vermont QSO Party (Non VT)
VERNON SWL SLP Contest
VERON SLP
Virginia QSO Party
Virginia QSO Party (Non VA)
VOLTA RTTY Contest
W VE Island QSO Party (Non Is)
W VE Islands QSO Party
WAB 1.8 MHZ Phone Contest
WAEDXC (EU)
WAEDXC (Non EU)
WAEDXC Contest (EU)
WAEDXC RTTY (EU)
WAEDXC RTTY (Non EU)
Wake-Up! QRP Sprint
Wisconsin QSO Party
Wisconsin QSO Party (Non WI)
Worked All Germany (DL)
Worked All Germany Contest
World Wide Iron Ham Contest
World-Wide S. A. CW Contest
WV QSO Party
WV Qso Party (Non WV)
WWPMC Contest
YL Howdy Days
YLISSB QSO Party
YLRL DX YL to NA YL Contest
YLRL YL-OM Contest
YO DX HF Contest
YO International PSK31 Contest
YU DX Contest
Yuri Gagarin Intl Contest
070 CLUB PSKFEST